Buy FIFA 20 Key
FIFA 20 is playable for PC from September 27th and brings many improvements and updates.
You'll be able to play the ball better with a combination of keys, dribbling has been simplified, goal scores are now even more realistic and overall gameplay is now even more extensive.
In Fifa 20 there are over 30 leagues, 700 teams and more than 17,000 players. The Champions League and the Europa League continue to be expanded.
Purchase your FIFA 20 Key for PC now and find the best offer with our The Game Fox price comparison tool.
Current FIFA 20 Key Prices
We have already found the best prices for your FIFA 20 CD Key. Of course you can also have a look at all FIFA 20 purchase offers.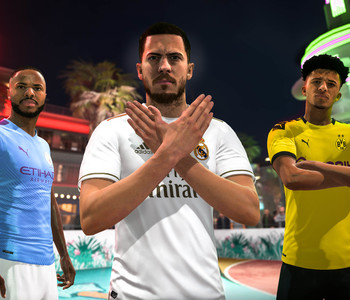 Things to know about FIFA 20