Buy Xbox Live Gold 12 Monate Key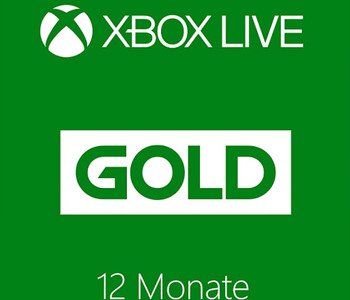 Things to know about Xbox Live Gold 12 Monate
Xbox Live Gold 12 months is Microsoft's gaming subscription for the Xbox One, Xbox 360 and in the future also for the new Xbox Series X consoles. Xbox Live Gold is required to play online multiplayer games on an Xbox console. So an Xbox Live Gold membership is almost a must for real gamers.

The Xbox Live Gold 12 month membership found here allows you to access the service for a full year. The annual subscription is interesting for all those who play with their Xbox all year round anyway and can therefore choose the 12 month version. In comparison to the 1, 3 or 6-month Xbox Live Gold memberships, you can save a lot of money here.

As an extra, all Xbox Live Gold members receive every month through Games with Gold or in German also Games with Gold several free games for their console. The exclusive area for members-only is called Deals with Gold or in German also Deals with Gold. The offers displayed there are also available with the subscription and there is an additional 25% to 75% discount on the games offered.

At The Game Fox you will find the cheapest Xbox Live Gold 12 month memberships in the price comparison. We find the best price from the countless online shops and so you don't have to spend more than necessary.