Watch Dogs: Legion (or WATCH DOGS LΞGION) is the upcoming third instalment in the action-adventure Watch Dogs gaming franchise. Set within a fictional dystopian London, the game continues the open-world design and third-person perspective of Watch Dogs 2. A very Guy Ritchie-esque trailer for Legion has been released which showcased the general setting of the game: an urban "resistance" against a Big Brother-like surveillance state in post-Brexit Britain, akin to previous Watch Dogs settings in Chicago and the San Francisco Bay Area. Ubisoft has speculated a 2020 release date with very few hints thus far about what to expect aside from the setting. Here's what we know so far: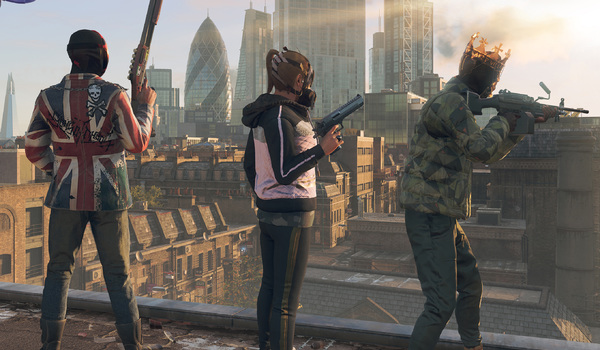 The Release
Originally penned for a March 2020 release date, this has been pushed forward to an unspecified date, although most likely late 2020, potentially September. Ubisoft announced this delay to allow more development time and ensure a smoother, more interesting gaming experience. This comes on the back of some criticism from fans for previous unrelated releases. As such, it has been delayed along with other games such as Gods & Monsters and Rainbow Six Quarantine.
The game will be released on most platforms, including Microsoft Windows, PlayStation 4 and Xbox One, the streaming platform Google Stadia, as well as new-generation consoles like PlayStation 5 and Xbox Scarlett.
Watch Dogs: Legion - The Story
London has fallen into upheaval at the hands of an authoritarian organisation known as Albion. In order to curb the city's protests, Albion has distributed "killer drones" and a ctOS surveillance system to control the population. You are working with a resistance group known as DeadSec within the city. Missions will include anything from infiltrating DedSec and disrupting their ctOS system, to safeguarding and liberating the people of London.
What's unique about this game is your ability to take on multiple avatars or characters throughout the gameplay. If one of your characters dies, they are permanently dead - there's no reviving. What's more, it looks like you can play just about anyone, from trained resistance hackers to random members of the London public.
The game appears to be very combat-heavy - more so than previous incarnations in the series. You similarly hack, fight and attempt to infiltrate the enemy (Albion), as in previous games, but you do so in a far more open world. New characters can be recruited through unique missions based on their relationship with and friendliness toward DedSec.
For instance: if you help a character, they're likely to be in favour of joining; if you kill a family member, they won't. There are three designated classes for characters: combat, hacking and stealth. Each of these comes with its own unique tools and abilities. What's more, characters have unique skills and traits based on their own personal backstory. When you're not playing as one of these characters, they go about their business as normal.
Multi-Player Mode
Watch Dogs: Legion not only allows you to play as multiple characters, but up to four players can also play together cooperatively with multiplayer and shared single-player modes.
For more news about Watch Dogs: Legion you can check the latest Watch Dogs: Legion Game Keys page.
More about the games in this post
About the author