Finally, the time has come! Trade in your gladius for a spatha and your lance and ride out! The cavalry has arrived and Britannia awaits!
The main feature of this latest update, as promised in the roadmap, is the Roman and barbarian cavalry units. Your legion will be reinforced with the addition of two new groups, the Equites Legionis and the Cohors Amicorum. These riders are fast and deadly, armed with spears and longswords that can quickly dispatch enemy infantry.
Warlord: Britannia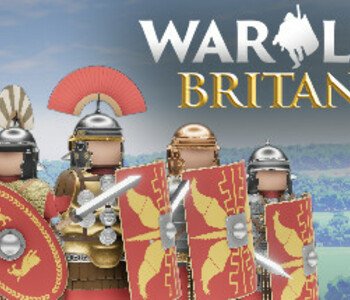 Barbarian Chariots and Overhaul of the High Command
The forces of the barbarians are also strengthened by Britain's legendary chariots. Although considered outdated by the Romans at this time, they will nonetheless prove their timeless superiority on the open fields and gentle hills of Britain.
Another innovation in this update is an almost complete overhaul of the Legion's high command. Now, special standard bearers like the Aquilifer are directly integrated into the centuries, promoted from a Signifer. They remain in formation like the Signifer, exposing themselves to increased risk, but that was the historical reality.
What else does the update bring?
The update brings a lot of new features and changes. Here are the key additions:
Added group of Equites Legionis
Added Roman and barbarian horses
Added barbarian chariots
Added new armor components and weapons
Added damage and impact multiplier based on riding speed