The Return to Salem
BlankMediaGames has just announced the release of Town of Salem 2 in Early Access on May 26, 2023. The sequel to the successful social deduction game promises a wealth of new roles, features, and fresh air in the world of Salem.
What to Expect in Town of Salem 2?
In Town of Salem 2, the town is once again in turmoil, this time due to the control of the mysterious Coven faction. Players must use their wits and skills to either emerge victorious as a member of the town or operate in the shadows as a member of the Coven, Neutral, or Apocalypse factions.
Town of Salem 2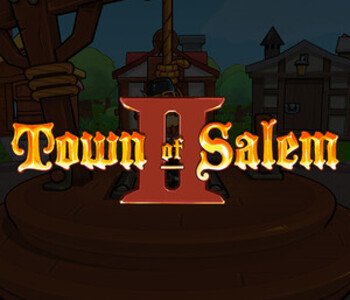 New roles and the Apocalypse faction
Town of Salem 2 offers a variety of new roles with unique abilities that you can use to your advantage. The new Apocalypse faction and the "Four Horsemen" game mode add additional strategic depth to the game. Use scrolls and cursed scrolls to gain more control over the roles you want to play, or ban certain roles and add game modifiers to create a personalized gaming experience.
Adaptation is key
A special focus in Town of Salem 2 is on customization: you can customize your character, pets, and even the interior of your house to your liking.
Communication made easy
Communicate more easily with your fellow players by marking them in chats or highlighting roles and keywords. This greatly simplifies collaboration – or deception – with other players.
Private lobbies for you and your friends
With private custom lobbies, you can invite your friends with a simple six-digit code or browse existing lobbies to join other games. Additionally, Town of Salem 2 now offers free movement in lobbies, at night, and as a ghost – unlike its predecessor.
How to play Town of Salem 2
Interested in Town of Salem 2? Add the game to your Steam wishlist and look out for the Early Access launch on May 26, 2023. If you haven't played the predecessor yet or are simply a fan of social deduction games, you should definitely check it out. And when the time comes, don't forget to invite your friends to dive into the world of Salem together.
For more information and updates, follow Town of Salem on Twitter and visit the official website. If you're looking for more exciting games, check out our selection of Steam keys.