The third season of The Cycle has finally arrived, and players can look forward to many new content additions. A new patch not only brings the Howler announced by the developers, but also updated weapon variations, new campaign missions, a revamped Prospect Station, and bug fixes.
Global Wipe - Everything from now on will be preserved
The start of Season 3 also marks the beginning of a Global Wipe. Everything that has been achieved in the past is now lost. However, from now on, every progress made on Fortuna III will be permanently saved and will remain until it is lost, whether through a brutal attack by a Howler or by losing a PvP battle.
The Cycle: Frontier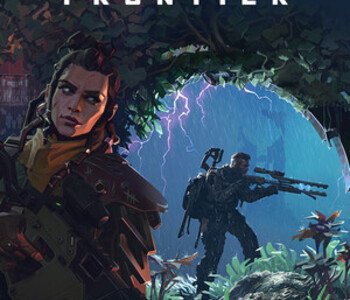 New Elements and Updates
The developers have introduced many new and updated elements in The Cycle. One of the highlights is the Howler, which now creeps through the landscape of Fortuna III and makes its way. In addition, there are new weapon variations, special Free Loadout Runs, and brand-new campaign missions.
Live Stream and Partner Content
Along with the start of Season 3, a 48-hour live stream offers a colorful mix of game action, developer talks, partner content, and much more. Various partners of the game will also be on the move in Fortuna III and experience the game in their own unique way.
Sale in The Cycle Shop
In addition, there is also a sale in the in-game shop. Both old and new packs are available at a reduced price. New offers include the Howler Tamer Bundle, the Vivid Style Pack, and the Authority Peacekeeper Pack. The Welcome Packs are on sale until April 12th.
New Free Offer
Another highlight is the new Fresh Fortunes Pack, which is completely free. Further details are not yet known, but the developers promise that more information will follow soon. In summary, Season 3 is a great update for The Cycle, bringing many new content and features.
We at Keyfuchs are looking forward to experiencing these new elements ourselves and are excited about what the future holds for Fortuna III.