Sunkenland - Immerse Yourself in a Unique World
Greetings, adventurers! Unpack your diving goggles and make sure your oxygen tanks are full, because we are diving into the fascinating underwater world of Sunkenland. With the upcoming update 0.140, we can expect a flood of new features and improvements that will take the gaming experience to a whole new level.
What Can We Expect in Update 0.140?
The development team has been hard at work and has promised us some exciting enhancements and innovations. Loading-related errors will be a thing of the past, key bindings will be optimized, and the reappearance of loot will ensure constant action. But that's not all!
Sunkenland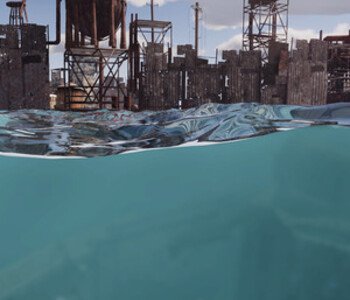 The Highlights of Update 0.140
Let's take a closer look at the most exciting changes that come with Update 0.140:
Bug Fixes: No more worries about annoying loading-related errors. The team has addressed the known issues and fixed them.
Keybindings: Finally, you can customize most of the keys on your keyboard and have a proper display of the keybindings in the UI.
Respawning Loot: A real highlight for all loot lovers out there.
Claiming Islands: With a marking flag, you can now claim any island after clearing it from enemies.
Helicopter Issues Resolved: No more sinking helicopters underwater.
But that's not all: We can also look forward to new maps and weapons! Sounds like an exciting Sunkenland adventure, doesn't it?
Preview of Future Updates
Of course, the development team is not resting. They are already working on further updates and improvements for Sunkenland. Who knows what exciting innovations await us in the future?
To stay up to date, you can secure your own Sunkenland Key and receive all upcoming updates and content at no additional cost. And if you want to discover more games, why not check out our Steam Keys page.
So, pack your diving gear and get ready for the next big adventure in Sunkenland. See you underwater!