This month, there are plenty of reasons to be a PlayStation Plus member again. Sony has announced the game selection for March, offering a total of 16 different titles for the PS5, PS4, and PSVR. From action-packed adventures to emotional storytelling, there is something for every taste. We have summarized all the games for you:
Uncharted Legacy of Thieves Collection
Uncharted 4: A Thief's End and Uncharted: The Lost Legacy are two masterpieces from Naughty Dog, now appearing as remastered versions for the PS5. The Uncharted Legacy of Thieves Collection is a must-have for all fans. Experience the adventures of Nathan Drake and Chloe Frazer once again in stunning quality. Embark on a journey around the world and discover lost treasures. Action-packed fights and cinematic storytelling make this game an unforgettable experience.
Tchia
Tchia is a unique adventure game with many creative possibilities and a beautiful world. Inspired by the landscape of New Caledonia, you explore an archipelago with many hidden places and secrets. Climb, swim, surf, and fly - the environment offers many opportunities to let loose. But Tchia is not just another puzzle game, it is also a music game. You have the opportunity to play your own music on a ukulele and influence nature with it. A imaginative world with varied challenges awaits you.
PlayStation Plus Extra Mitgliedschaft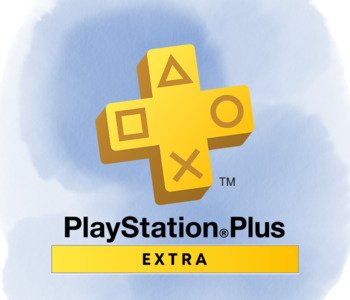 Tom Clancy's Rainbow Six Extraction
Tom Clancy's Rainbow Six Extraction is a cooperative first-person shooter where you fight against an alien invasion with other players. As a member of a special unit, you must stop the Archean attack and constantly adapt and act tactically. The game offers high replayability as each mission is unique and the challenges constantly change. Plan your strategy carefully and work well with your team to succeed.
Ghostwire: Tokyo
Ghostwire: Tokyo is an action-adventure game that takes you to a dystopian version of Tokyo. The player must fight a variety of ghosts and demons plaguing the city. Thanks to the special powers of your character, you can defend yourself against paranormal threats. The game offers a unique gaming experience as it combines different game genres and provides an immersive experience through PS5 technology with ray tracing and haptic feedback.
Life is Strange: True Colors
In the latest installment of the popular Life is Strange series, you take on the role of Alex Chen, who moves to a new town and quickly realizes that something is wrong. Alex has a special gift, she can sense the emotions of other people. When her brother has an accident, she uses her ability to uncover the truth. The game is an emotional adventure with many decisions and consequences. You make your own decisions and influence the story. A game for anyone who enjoys well-told stories.
Immortals Fenyx Rising
In Immortals Fenyx Rising, you follow in the footsteps of Fenyx, a demigod who fights mythological creatures to save the gods. The game offers a wonderful open-world adventure inspired by Greek mythology. You discover a variety of islands