Welcome to the colorful chaos of Party Animals
Imagine being a fluffy little creature that engages in battles with other cute creatures - not exactly the image you would expect from a fighting game, right? But that's exactly what Party Animals, the new hit multiplayer game, is all about. Here, kittens become fearsome opponents and puppies turn into ruthless fighters.
The gameplay of Party Animals
In this crazy game, you'll quickly realize that behind the cute facade lies a wild and chaotic world. Because in Party Animals, you'll be fighting against your friends - as a puppy, kitten, or other fluffy creatures. It's not just about winning, but also about having loads of fun and experiencing crazy moments that you won't easily forget.
Party Animals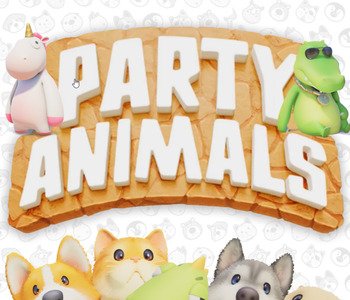 The Characters in Party Animals
Think a kitten can't be terrifying? Then you've never played Party Animals. Here, the cutest creatures become your fiercest opponents. Choose from a variety of characters – from adorable puppies to cheeky kittens to wild giraffes. Each character has their own abilities and strengths, making the game exciting every time.
Play Online and Offline
One of the biggest strengths of Party Animals is the ability to play both online with friends and offline in split-screen mode. Gather your friends and experience chaotic fun on the same screen or challenge players from around the world. However, please note that Party Animals requires an online connection to play.
Crazy Interactions and Realistic Physics
Party Animals not only stands out for its unique concept and quirky humor, but also for its realistic physics engine. This engine creates unexpected and often hilariously funny interactions between players. Whether you're sending your opponent flying with a well-aimed kick or capturing them with a lasso, every match in Party Animals is an unforgettable experience.
Conclusion: Why You Should Play Party Animals
Unique Characters: Each playable character has their own strengths and abilities, making every fight a completely new experience.
Crazy Gameplay: In Party Animals, no fight is the same. Thanks to the realistic physics engine, there are always surprising and funny situations.
Online and Offline Fun: Play with your friends on the same screen or challenge players from around the world. Just remember that an online connection is required to play.
Furry Humor: In what other game can you defeat your opponents as an adorable puppy? Party Animals offers you this unique fun.
So, what are you waiting for? Grab your Steam Key and dive into the fluffy world of Party Animals. It's going to be a wild ride!