Welcome to Moonstone Island!
Hey gamer friend! The day we've all been waiting for is finally here - Moonstone Island is now available on Steam! If you're reading this article, you've probably either already purchased the game (awesome!) or it's at the top of your wishlist (also great!). Here, we want to provide you with all the important information for getting started with the game. Ready? Let's go!
What can you expect on Moonstone Island?
Moonstone Island is not your typical life simulation game. It combines various elements such as creature collecting, farming, fishing, romance, and card games. And the best part is: you have 100 handcrafted sky islands to explore! Whether you're on PC or Mac, the game runs on both platforms.
Moonstone Island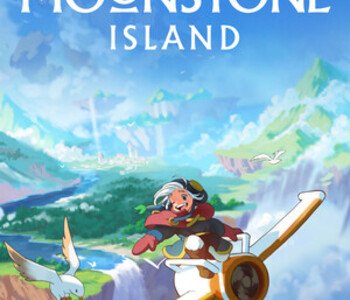 Some facts about Moonstone Island
It is a single-player game
Steam Cloud Saves are supported
The game is STEAM DECK VERIFIED
There are Steam achievements to collect
Both controller and keyboard/mouse are supported
The language options are diverse: English, Br-Portuguese, Spanish, German, French, Japanese, and Simplified Chinese are available
After launch comes the patch
Of course, the developers are diligently creating patches to ensure that all bugs are fixed. But please be patient and understanding - Moonstone Island is created by a team of only 3 core developers!
Conclusion: A game with passion!
Moonstone Island was created with great attention to detail, and it shows. The small development team has put a lot of work into this game and appreciates any support. Do you have any questions or want to learn more about the game? Then visit the Moonstone Island page on Keyfuchs.
Let the adventure begin!
Now it's up to you: Are you ready for your island life? If you don't have the game yet, you can easily and conveniently purchase it through a Steam Key. And then we'll see you in the skies of Moonstone Island!