Welcome to the world of Marvel's Avengers
Do you love superheroes and video games? Then Marvel's Avengers is the perfect game for you! You can step into the shoes of your favorite heroes from the Marvel Universe and fight against evil. Whether it's Iron Man, Hulk, Thor, or Black Widow - each hero has their unique abilities and skills that will help you save the day.
The end of official support
As you may have already heard, the official support for Marvel's Avengers will be discontinued on September 30, 2023. But don't worry - this doesn't mean the end of your hero adventure! Even though the game will no longer be available on Steam after this date, it will remain playable in its current form for all owners.

Marvels Avengers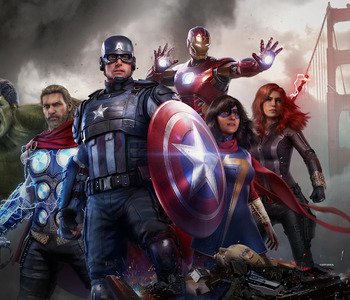 What will change after September 30, 2023?
There are a few points you should know to prepare for the changes after the official end of support:
All currently available content will continue to be available for single and multiplayer games as usual after September 30, 2023.
If you own the game, it will remain in your game library for download and reinstallation after September 30, 2023.
Timed events like the Red Room Takeover will continue after September 30, 2023. These events will run on a two-week cycle.
Customer support will no longer be available after September 30, 2023.
If you want to learn more about the game or buy a key for it, visit our
Marvel's Avengers
page.
Continue the superhero fun with Marvel's Avengers
Even after the official end of support, you can still look forward to exciting adventures. All operations and the War for Wakanda expansion will remain playable as they are now. In short, there's still plenty to do for all aspiring superheroes out there! And remember, you can always visit our
Steam Keys
section to get new games anytime.
A big thank you to all players
Finally, we would like to thank all the players who have accompanied us on these adventures. Without you, Marvel's Avengers wouldn't be what it is today. We hope you continue to be fully engaged and continue to experience the stories of Kamala, Bruce, Tony, Steve, Nat, Thor, Clint, Kate, T'Challa, Pete, Jane, and Bucky in the future.
Conclusion
Although official support for
Marvel's Avengers
will end in September 2023, the game remains a must-play for all superhero fans. With exciting missions and your favorite characters from the Marvel Universe, the game continues to offer hours of gameplay. So what are you waiting for? Step into the shoes of your favorite hero and save the world!