Halls of Torment: Now Available on Steam Early Access
Hello adventurers! We have great news for you: Halls of Torment is now available on Steam Early Access! Choose from (currently!) seven unlockable characters and delve into dark depths full of demonic horrors. Fight hordes of monsters, unlock new abilities, and find new equipment to help you overcome the challenges ahead.
Important Information for PRELUDE Players
For those who have played the PRELUDE version of Halls of Torment and wish to transfer their progress to the full version of the game, there are some requirements:
The PRELUDE save file must be locally available on the device you wish to continue your PRELUDE progress on. This should be the case unless you have switched to a different device or cleared your system for some reason.
If you are on a new device since playing PRELUDE, you can ensure your progress is copied by installing and launching the PRELUDE version once.
Halls of Torment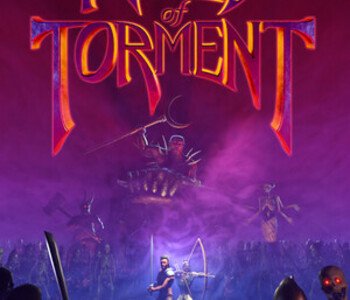 Transferring Progress to the Early Access Version
If you're not seeing your progress in the Early Access version, try these simple steps:
Launch the game (Early Access version)
Open the settings menu
Click on the "PRELUDE Savegame import" button in the bottom left corner
Confirm the dialog with "Yes"
The game should automatically restart, and your Prelude progress will be restored in the full game.
Future Updates and New Content
As we monitor the game and keep an eye out for reported issues, we are preparing new content for future updates. We have many interesting things we want to add to the Halls, and we can't wait to share them with you. But more details on that will be coming soon.
Are you ready to face the challenges in the Halls of Torment? Get your Halls of Torment Key now and dive into the dark adventure. And if you want to discover more exciting games, check out our Steam Keys page!
Until then, have fun and may the evil in the Halls of Torment tremble before you! 😈