The Fascination of Far Cry
Hey, gamer! Have you heard of the Far Cry series? Yes, exactly, the one with the tropical islands, the crazy villains, and that incredible open-world feeling. We want to take you on a journey through this fascinating game series and show you why it's among the best.
What Makes Far Cry Special
From jungle survival battles in Far Cry 2 to modern adventures in Far Cry 6, the Ubisoft series offers something for every taste. Particularly noteworthy is the buddy system, where each of the nine playable mercenaries is accompanied by an additional trio. But beware! The decisions you make could determine life or death.
Far Cry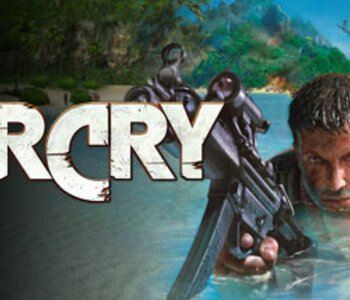 The Games at a Glance
Although each Far Cry game has its own unique features and stories, they share some common elements. Every game is an open-world FPS that gives you as the player immense freedom in exploring the world and how you achieve your mission objectives.
Far Cry 2: The Ultimate Survival Game
Far Cry 2 feels very different from the modern games. It is a harsher and wilder interpretation of jungle survival. Here, you must fight against the infamous arms dealer "The Jackal," drive on rough gravel roads, fight with dirty weapons, and combat a vicious malaria infection. But don't worry, thanks to the buddy system, you are not alone.
Far Cry 4: A Modern Adventure
Among the modern games, Far Cry 4 is my personal favorite. The antagonist, Pagan Min, is a delightfully unpredictable presence who effortlessly switches between open generosity and horrifying violence.
Want to immerse yourself in the world of Far Cry? Then get yourself a Far Cry Key. With such a key, you'll have immediate access to the games without having to wait for a delivery.
Far Cry on Sale
The Far Cry series is often available on sale, allowing you to get some of the best games in the series for a low price. So keep an eye out and regularly check our Steam Key page to not miss any deals.