Saber Interactive pulls the plug on new content
The world of the horror game Evil Dead is unlikely to expand any further. This has now been announced by developer Saber Interactive. The multiplayer game that sends shivers down your spine will no longer receive updates. But don't worry, the servers will remain online for now.
The rapid rise and fall of Evil Dead: The Game
Do you remember the release of Evil Dead: The Game? That was in 2022 and it felt like the survival horror genre had a new star. Within just five days of its release, over 500,000 copies were sold. But now, only a year later, it seems like the end is already here.
Evil Dead: The Game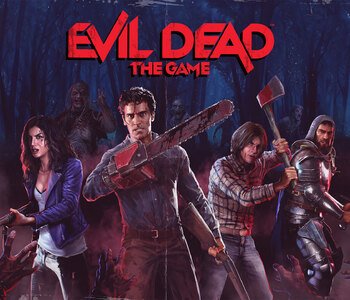 No new content and no Nintendo Switch version
In a message to the fans, Saber Interactive writes: "Today, we have made the decision to not pursue the development of new content for Evil Dead." This means that the dream of more chilling content is over. And not only that: There will also be no version for Nintendo Switch.
The servers will remain online
Despite the bad news, there is also some good news to report: The servers of Evil Dead: The Game will remain online for now, and the team will take care of any issues that arise. So at least we can continue to fight for virtual survival with our friends for a while longer.
A thank you to the fans
In conclusion of their message, the developers thank the fans for their support and the many hours spent together in Evil Dead: The Game. Let's hope that we can still enjoy some beautiful moments with Ash Williams and Bruce Campbell in the game.
Looking ahead
Of course, the end of Evil Dead: The Game is sad, but luckily there are still many other exciting PC games that we can look forward to. And in the realm of multiplayer games, there are plenty of alternatives that can provide us with the party fun we know from Evil Dead. So chin up and grab your controller!