Attention Hellsingers: The "Dream of the Beast" DLC is now available for your game. The update includes many new features such as new music tracks, a new weapon, and outfits that will make you an even better demon hunter.
The centerpiece of the DLC are the two brand new original music tracks by Two Feathers, sung by Cristina Scabbia from Lacuna Coil and Will Ramos from Lorna Shore. With the new update, you can now select any song on any level, providing even more variety in your game.
Metal: Hellsinger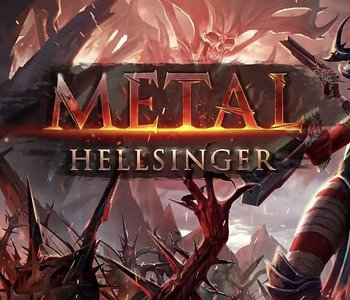 The new weapon "The Red Right Hand" has also been added to the game. It was forged from heaven and hell and allows you to defeat demons with quick triple shots and deadly tremolos.
In addition, there are new outfits such as "Angel Eyes" which gives you maximum ammunition with every successful quick reload. "Morning Star" and "Dark Devotee" each offer slow healing and a one-time shield when you pick up a Fury Boost.
The update also includes a free expansion with the Song Selector Feature and several improvements in the modding area. The full patch notes can be found here.
The "Dream of the Beast" DLC is a great update that enhances your gaming experience in Hellsinger. Try out the new songs, fight demons with the new weapon, and become a true Hellsinger. Enjoy playing!