Diluvian Winds: The Beginning of the Early Access Phase
Hey friends, the time has finally come! Diluvian Winds has opened its doors to the Early Access phase and we can't wait to tell you about the numerous exciting features. The team at Alambik Studio and Goblinz Publishing has worked hard to present us with this innovative game. Thank you for your feedback and continuous support!
The Captivating Features of Diluvian Winds
The game offers a variety of unique features that make it a true highlight. Here are some of the most exciting features to look forward to:
Diluvian Winds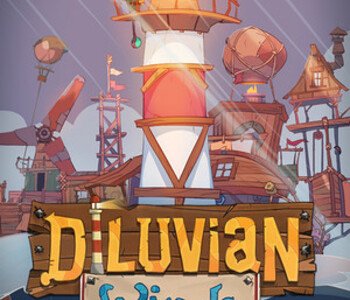 Two Survival Paths: Discover the different challenges on land and underwater.
Ten Traveler Types: Choose from a variety of animals such as otter, beaver, bear, mouse, squirrel, turtle, salamander, duck, frog, and kingfisher.
Over 30 Rooms: Explore the diverse game world with numerous unique rooms.
Five Story Chapters: Embark on an epic journey through the fascinating story of Diluvian Winds.
Sandbox Mode: Unleash your creativity and create your own world in Sandbox Mode.
We are excited for the upcoming roadmap from Alambik Studio and Goblinz Publishing to learn more about the planned content during the Early Access phase. So stay tuned!
Join the Discord Feedback
Do you want to share your thoughts or ideas about the game? Then join the official Discord channel of Diluvian Winds and give your feedback directly to the developers. Your opinion counts and helps to make the game even better!
Get Diluvian Winds as a Steam Key
Are you ready for the adventure of a lifetime? Then get your Steam Key for Diluvian Winds now and dive into the fascinating world of survival paths. We wish you lots of fun playing and look forward to your experiences and opinions on this unique game!