The anniversary event of Deep Rock Galactic has come to an end. Players had two weeks to collect trophies, drink free beer, and dance to jazz music. The development team thanks all players who purchased the Supporter II Upgrade and is pleased with the positive feedback. The team has also announced that the DRG Legacy Edition will be available until March 23, the next patch.
DRG Legacy Edition still available
The DRG Legacy Edition was supposed to end with the anniversary event. However, the development team has decided to keep the Legacy Edition available until the next patch. More than fifty thousand players have taken the opportunity to travel back in time and experience the beginnings of DRG. For those who haven't done so yet, there is now another week to do it.
Deep Rock Galactic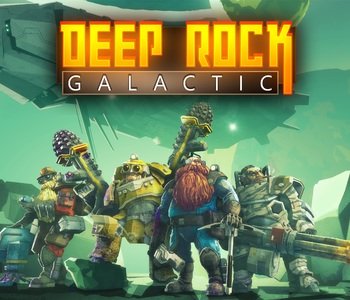 Work on Season 04 is in full swing
As the anniversary event comes to an end, the development team is already working on Season 04. What exactly players can expect is not yet known. However, the developers promise that it will be exciting. Players can look forward to new content, new challenges, and even more fun. Work on Season 04 is still ongoing and there is no official release date yet.
Rock and Stone!
The developers of DRG have thanked their players for a great anniversary event and are looking forward to the future with excitement. Until then, it's all about: Rock and Stone!