Bread & Fred: A lovingly designed co-op game
It's here, friends of cooperative gaming fun! SandCastles Studio has released their new masterpiece Bread & Fred. In this charming game, you can climb the mountain together with a friend and experience a lot of passion, love, and creativity. The developers have worked hard in the past months to provide you with an unforgettable gaming experience - from the music and art to the main characters Bread and Fred themselves.
The support of the community prior to the release was already impressive, and the first day after the launch has shown that Bread & Fred is well-received. The initial feedback is simply incredible!
Bread & Fred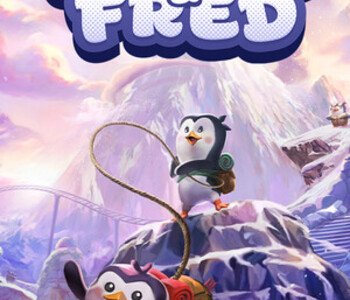 Online game mode and more updates
A special highlight of Bread & Fred will be the online game mode, which will be added in a planned update next month. Until then, you can use Steam's Remote Play feature to play online with your friends.
If you haven't gotten the game yet, you can visit our Bread & Fred page and get your own key. And if you're generally interested in Steam keys, be sure to check out our Steam Keys page.
Your feedback matters
SandCastles Studio is very interested in how you like Bread & Fred. Give them your feedback on Steam or in their Discord channel. Your opinion is important to make the game even better and to adjust future updates to the wishes of the community.
Let's go on a cooperative mountain adventure!
Now is the time to take a friend by your side and climb the mountain in Bread & Fred together. Have fun playing and discover the wonderful world of SandCastles Studio! And don't forget: The developers appreciate your feedback and will do everything to continue improving the gaming experience.
Stay up to date on Bread & Fred and other great games on Keyfuchs.de!