Welcome back, Mech Pilot!
It's that time again! The steel colossi are back and ready for action-packed battles in Armored Core 6 Fires of Rubicon. If you're a fan of mech games, you probably already have your joystick at the ready. But before you dive into the fray, we want to give you a first impression of what awaits you.
The Universe of Armored Core
In the fascinating world of Armored Core, everything revolves around giant mechanical war machines - the so-called mechs. As the pilot of these mighty beasts, it is your task to prove your skills in intense battles. Whether in open fields or in tight urban landscapes - every fight demands tactical finesse and lightning-fast reactions from you.
Armored Core 6 Fires of Rubicon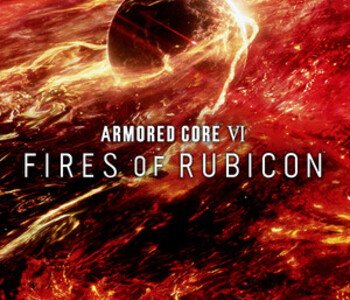 Armored Core 6: What's New?
Armored Core 6 stays true to its roots while introducing some exciting new features. The game offers a fresh perspective on the mech genre, with a strong focus on customizable mechs and tactical gameplay.
Customize Your Mech
One of the biggest draws of Armored Core has always been the ability to customize your own mech. And in Armored Core 6 Fires of Rubicon, this tradition continues. From selecting the head parts to choosing the legs and weapons, you can customize your mech exactly the way you want. Every decision you make will affect the handling and abilities of your mech.
Dynamic and Strategic Gameplay
In Armored Core 6 Fires of Rubicon, it's not enough to simply shoot at everything that moves. Instead, you must carefully plan your movements and exploit your opponents' weaknesses. Whether you opt for a fast-paced attack or a defensive strategy, every decision can impact the outcome of the battle.
Conclusion
Armored Core 6 Fires of Rubicon promises an exciting and dynamic mech game that will appeal to both new and old fans of the series. The ability to customize your own mech and engage in intense battles ensures hours of gameplay fun. And who knows? You might just become the next top mech pilot in the Armored Core universe!
If you're now eager to dive into the thrilling battles of Armored Core 6 Fires of Rubicon, why not visit our Steam Key page? There, you'll find the perfect key for your next adventure!